World Languages & Culuture Alumni
Why You Should Consider a World Languages & Cultures Degree
A University degree in a second language can help you pursue exciting careers and will lead to interesting encounters with people from all over the world. Every year, the Department of World Languages & Cultures offers a Career Social to bring together current students and alumni to talk about the opportunities available to those who speak another language and understand a foreign culture. We took the opportunity to hear from former and current students about their experiences with learning and using a second language. Listen to what they have to say!
Alumni
---
Ted Buckwalter
MA in French Literature, 1995

Lee Wohlgemuth
German BA 1970, MA 1973

Jeffrey Lewis
BA in Spanish, 1998

Heidi Ingham
BA French, MA Foreign Relations, 1983
Carol and Gunter Radinger
Major in Spanish, Minor in German
Carol - MA, 1969 | Gunter - MA, 1965
Students
---
Steffan Thomas
Spanish and Political Science

Jonah Katz
Asian Studies and Chinese

Annie Omer
Spanish Teaching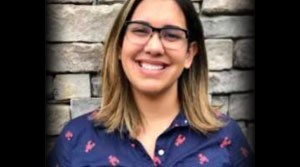 Heidi Ingham
BA French, MA Foreign Relations, 1983
Spencer Angell
Religious Studies
WLC Signature Practicum Experience?
My senior thesis was written on the origins of the Kabbalah mystic tradition.

Words of advice?
Religion is such a massive and often sensitive subject, and your current understanding of it will be challenged often. Embrace it! Whether it's your own religion or one that you study academically, the willingness to question your own beliefs and understanding when presented with new arguments and evidence is a great strength.

Praise from faculty:
Mr. Angell is extremely bright, hardworking, articulate, passionate about his major, Religious Studies, as well as other areas of learning. His exams were excellent and his contributions to class discussions are always extremely insightful and thought provoking. Every time I have suggested an article, film, or book which is not required for the course but relates to some of the topics we have been studying, Spencer comes back to class, having read the article or book, or seen the film. It is quite phenomenal. His wide knowledge of Religious Studies and mysticism made the course, God, Love, and Mysticism so much more enjoyable for myself and the other students since Spencer always drew our attention to excellent analogies and comparisons. Mr. Angell is a courteous, compassionate, highly motivated, and determined young man who wishes to pursue an academic career. I can't think of a student who is better suited to be a scholar and teacher than Spencer Angell.
-Prof. Soheila Amirsoleimani
Ryan Cooper
Classics major, Philosophy major, Classical Civilization minor, Psychology minor
WLC Signature Practicum Experience?
I wrote a senior thesis on Philosophy in Virgil's poetry.

Words of advice?
Don't be afraid to pursue your interests! Classics is awesome in that there are so many fascinating topics to pursue, and faculty office hours are a great way to explore and just chat about them.
Praise from faculty:
Ryan is an exceptionally engaged student. He turned from a Biology major, into Philosophy, and then ultimately into a Classics and Philosophy double major, who has learned both classical languages (Latin and Ancient Greek) and plans to go to grad school in classics. He has been active in the classics community on campus, president of of our classics honors society.
-Prof. John Wynne
Ryan Cornellier
Japanese major, Games major, Sociology minor
WLC Signature Practicum Experience?
For my practicum, I undertook a localization project where I translated a game only released in Japan and prepared it for an English-speaking audience.

Words of advice?
Stick with it! Language learning demands a lot of discipline and persistence, but the rewards are so worth it. Studying Japanese has opened up an entire new world of media, ideology and friendships to me and it has been a large and very positive part of my college experience- I wouldn't be who I am today without it!

Praise from faculty:
Ryan has been an outstanding and self-motivated student. On his own initiative, he brought togetherhis training in game design and Japanese for an independent video game localization project. He has also played a leadership role in student-driven Japanese cultural activities on campus.
-Prof. Cindi Textor

Ryan is one of the best students I have ever had at the UU (top 5%) and he received A from my Japan 5290 class last semester. This semester, he is taking my Japan 5291 class, and he is likely receiving A again.He is very talented and caring for other students. He is the vice president of the Japan Culture Club Association at the UU, and he is playing the major for the coming Rakugo (Japanese traditional short-story telling event) for this semester.Ryan has the ability to work with passion and dedication in the classes. He is self-matured and incredibly ethical and honest.
-Prof. Shoji Azuma
Samuel Cvijanovich
Spanish major
WLC Signature Practicum Experience?
I volunteered at the Utah Labor Commission as a court interpreter for spanish speaking clients.

Words of advice?
Siempre sé tú, y aporta tu mejor esfuerzo y todo irá bien.

Praise from faculty:
Sam was my student for 3 courses: "Language in Society" in Fall 2019 and both "Spanish Phonetics" and "Introduction to Hispanic Linguistics" in Spring 2020. The Fall 2019 semester was Sam's first semester at the University of Utah. Despite the challenges that transfer students face during the first term, he performed very well in the course. In the Spring the courses he took were in Spanish and I could assess his language level, which is advanced in both writing and speaking.

For the Spring courses, we had to half of our semester online due to COVID-19. Sam completed all assignments on time and stayed on track. He communicated with me regularly throughout the semester, even attending several optional Zoom study sessions. For all 3 classes, his final presentations and papers were of high quality. I was impressed with his discipline and commitment to his academics, despite the pandemic and keeping a job!
-Prof. Tanya Flores
Julianne Liu
Honors French major, Honors Environmental and Sustainability Studies major, Dark Sky Studies minor, Climate Change certificate
WLC Signature Practicum Experience?
I completed my Honors Thesis which explores the modern liminal identities in les banlieues and emphasizes the importance of self-determination to create one's own narrative as featured in the novel "Kiffe Kiffe Demain" by Faïza Guène.

Words of advice?
For a long time, I thought the only viable pathway in French post-graduation would be language teaching. While I think this is an admirable position and one which I considered pursuing, I realized that I was primarily attracted to the language and culture as living, evolving forces. After studying abroad in Grenoble, I was able to identify how my interest in the French language and francophone cultures intersected with my passion for environmental work. Moreover, after critically examining whose stories are represented in French curricula and whose are left out, this absence reinforced my passion for justice-based education. I encourage you to find opportunities to apply your language skills to your other interests as it can be an incredibly empowering, rewarding experience.

Praise from faculty:
Julianne Liu excelled in coursework. We were particularly impressed by her refined and sophisticated close reading skills and her elegant writing. She always looks for, and finds, le mot juste. Inher work she successfully incorporates close textual analysis with broader theoretical concepts. As a double major, French and Environmental studies, she has given truly excellent presentations on environmental concerns in Ivory Coast and on food wasting in France. In her work she links an environmental study approach, highlighting data and graphs, with a French cultural studies approach, foregrounding textual analysis. We have praised such solid, well-prepared and original presentations. In everything shedoes she is determined to reach close to perfection.
-French faculty: Prof. Therese de Raedt, Prof. Anne Lair, Prof. Jerry Root, Prof. Vanessa Brutsche
Samuel A Mann
Religious Studies major, Psychology minor
WLC Signature Practicum Experience?
I wrote and presented an honors thesis on Joseph Smith's revision of gendered language in the New Testament.

Words of advice?
Enjoy every class, and develop strong relationships with your professors. They are your most valuable resource.

Praise from faculty:
I have known Sam since January 2020, when he simultaneously enrolled in two of my courses: "Introduction to Religious Studies" (RELS 3620) and "The Jewish Experience" (MID E 3880-001). Throughout the duration of both of these courses, I was consistently impressed with his curiosity, intellectual depth and sophistication, and unflagging work ethic.
Sam was, in fact, a model student in both of the aforementioned classes. Always engaged with the material, alwaysready to discuss whatever issue or text was on the agenda for the day, his enthusiasm and attention to detail set him apart immediately. (I might also add that even when the content matter of one course overlapped with another, and I excused students likehim, who would be essentially going over the same material twice, he elected to be present nonetheless!) Full of sophistication and maturity, he always set the tone for meaningful group discussion. For example, in his presentation on the anti-Semitic writings of early Church fathers, he went to great lengths to contextualize the Christian-Jewish relations of the period, showcasing a nuanced and even-handed approach that could easily have veered toward a shallow kind of hyperbole or emotionalism. Instead, he discussed the ways in which Jewish and Christian polemical positions functioned as strange bedfellows, almost needing each other in order to justify each one's burgeoning theological dogmatism.
His written work in both classes was also of a very high caliber, and dealt with academic sources (of his choice) that I would have been very reluctant to assign to an undergraduate student. His written work possessed a stylistic flair and creative sophistication that already suggested the attainment of graduate-level competency. In retrospect, this is not at all surprising, given the cross-fertilization likely due to his voracious reading habits. I remember seeing Dostoyevsky's Notes from the Undergroundand Orwell's Animal Farm among his materials one day in class; he mentioned that those were for "pleasure reading" rather than assigned texts from other courses. Needless to say, I thought then (and think now) that he has much to teach his peers about the value of being engaged with the Humanities!
-Prof. Nathan Devir
Melanie Montelongo-Bernardo
Spanish major, International Studies, Latin American Studies
WLC Signature Practicum Experience?
Completed as a Spanish interpreter for the Maliheh Free Clinic.
Words of advice?

Once you get over the hurdles of mastering a new language, you open yourself up to new worlds. It is truly a fulfilling and enriching experience. Never lose your love of learning.
Praise from faculty:
Melanie Montelongo-Bernardino is a thriving young scholar dedicated to Spanish/Latin American literary study and its connections with ethnic, gender and race studies. Melanie brings an interest and enthusiasm to the classroom. In two of my classes she worked diligently withother students to create a dynamic of learning and thinking in our time together.
-Prof. Isabel Dulfano
Sarah M Moore
Korean minor, Asian Studies major
Unique Experience at the U?
A unique experience that I had while at the U was learning more about my heritage and communicating with family members while at home and visiting South Korea! It made my visiting experience in South Korea so much better because being able to verbally communicate and understand them made us so much closer.
Words of advice?
Korean is a beautiful and unique language, created for the sole purpose of extending literacy to everyone, despite their class or ranking in society, in order to communicate with one another. My advice is to continue studying, speak to your professors or LA's when you are confused, and if you can, involve yourself even more with Korean culture and the community.
Praise from faculty:
In my Korean classes at the U, I have met many outstanding students, and I feel very lucky to teach so many dedicated, intelligent, and endearing students. Even among so many great students, Sarah Moore has stood out for her unusual diligence, enthusiasm, and courage. Sarah worked steadily through our program from First-semester to Fourth-year Korean, and, in addition to completing the Korean minor requirements, she took most of the Korean classes we offered and provided invaluable help to one of our instructors during her semester as an unpaid Learning Assistant.
Sarah always took care with her work, often fulfilling more than expected. Her engagement with course material was apparent even outside class, as her occasional emails about some relevant point indicated. One semester she even lent me a book that turned out to contain material I could use in a future class. I was also impressed at Sarah's courage and willingness to move out of her comfort zone. Despite becoming very nervous presenting in front of class, Sarah never asked for the in-private presentation option that I allowed for students with performance anxiety, and instead always pushed herself to perform for the class, relying on hard work and careful preparation to get her through. She was always very engaged in classroom activities, working well with her classmates, asking relevant questions, and applying new information immediately to whatever she was doing. Her warmth and good sense of humor also lent much to class dynamics.
When classes suddenly and unexpectedly went online in the middle of the Spring 2020 semester and I revised my Korean course to ease the demands on students by eliminating some of the previous requirements and offering many optional activities, Sarah completed almost all the optional activities while also meeting all the requirements with strong performances in every area.
I know Sarah has been active in extracurricular events as well. Sarah's work ethic, generosity, courage, and intelligence have left a lasting impression on me, and I think she is more than deserving of the Certificate of Excellence.
Sarah, congratulations on your achievements in our program.
Best wishes in your future.
항상
행복하세요
!
Courtney Nelson
Chinese major, Asian Studies major, Psychology minor
Words of advice for language students?
Make an effort to find language practice on campus, with friends, or in the community. You will never learn unless you make mistakes.

Praise from faculty:
Courtney is bright, persistent, and hard-working.Learning Chinese well takes dedication, persistence and attention to detail, and Courtney demonstrates these qualities every day.She is a mature, responsible student who is always well prepared. In my Chinese Narrative course, she took the initiative to seek extra feedback; few students are so proactive or driven to improve. In addition, her sunny disposition means she gets along well with her peers, and she communicates effectively both orally and in writing.
Courtney is a great example of excellence at the U.She continually strives toward her goals,and those goals will make a difference for those around her.Courtney has significant experience with Chinese culture, having served a Chinese-speaking mission in New York. She wants to build on this foundation. She is particularly interested in workingin law/advocacy or public relations; Courtney would like to raise awareness regarding mental health stigmas, perhaps by founding or working for a non-profit organization.
-Prof. Margaret Wan
Zoe Irene Price
Linguistics major, Russian minor
Words of advice for students studying Russian at the U?
For students studying Russian, I strongly recommend attending the USSR club at our university. They provide an opportunity for sink-or-swim practice in a safe and controlled environment, which is more valuable than you realize, even if it stresses you out. I also recommend reading. It can be anything that you would otherwise read in your primary language, even if you don't get it. Reading can help you understand the flow of the language and find new contexts for words you know, as well as identify word parts that will help you understand new vocabulary in the future.
Praise from faculty:
It is a pleasure for the Russian section to honor Zoe Price who is graduating this spring. She has been an amazing student whom we have very much enjoyed teaching. In language classes, she has shown a remarkable aptitude for learning Russian. As a linguistics major, she gravitated to the Russian linguistics offerings where she also shone. Zoe possesses an exceptionally keen mind and is a motivated, sophisticated learner who holds herself to uncommonly high standards. We wish her all the best and look forward to hearing where she goes next.
-Russian faculty: Prof. Jane Hacking, Prof. Natalya Kuznetsova, Prof. Elizabeth Ewaskio
David Rellaford
French and German double major
WLC Signature Practicum Experience?
For French I took the service learningclass with Lily Alavi. For German I participated in a pilot group of fellow German students called SPARK for German. We taught German a supplementary Germany class to middle school students.

Words of advice?
I personally have been asked many times what I am going to do with the languages I have been studying. People often try to suggest things that I could do with the languages in order to get a good job. Yet more importantly I think learning in any way should teach you what and who you want to become. Learning language has taught me many things about myself, about life, and about the world around me. When you take time to study a language, especially here at the university you are not going to learn just the language; you are going to learn about politics, history, science, literature, etc. and how they are all intermingled with language and society. And as with anything, you get out what you put in.

Praise from faculty:
David is an exemplary Humanities' scholar. He has shown exceptional intellectual curiosity, persistence, and a passion for languages and cultures. His writing exhibits an uncanny sense of style and an individuality in choice of words and grammar construction we rarely find at his language level. However, his most important assets are his love and kindness toward others. Knowledge is nothing without a love of humanity. He is what we Germans call a 'Mensch.'
-Prof. Karin Baumgartner
Jordan Shoaee
Spanish major, Business minor
WLC Signature Practicum Experience?
I took the class WLC 3940 where I had to complete 30 hours of service. I worked in many different areas. From translating brochures into Spanish for a food bank to calling members of the Latino community to register them for COVID Vaccines, I was able to help the Spanish-speaking community in many ways.

Words of advice?
It is important to have a reason for why you want to study the language. My reasons for studying the language were to broaden my perspectives on cultures around the globe and enhance my oral and written communication skills. When I kept these reasons in mind, I was able to stay on track with what I needed to accomplish to succeed.

Praise from faculty:
Jordan turned out to be one of the most outstanding and academically sound students I have come across in my teaching career. He is committed and responsible, something he demonstrated through the care and effort he consistently put in his work, his command of Spanish, and his genuine interest in the issues relating to the cultures of the Hispanic world. He was a positive presence in the classroom and his informed insights were always welcome contributions to any discussion.
-Prof. Talia Dajes
Alyssa Thomas
German major, International Studies major, Anthropology minor
WLC Signature Practicum Experience?
I spent a summer abroad -best summer of my life! I also took a community engaged learning courseworking with a local middle school, which was a really great experience! Engaging with the language outside of a typical classroom setting is always really rewarding.

Words of advice?
Studying a language has been such a highlight of both my time at the U as well as in my life generally. It really provided such a unique experience, and it personally broadened my perspective of the world. Keep working with the language, appreciate its quirks, and above all stick with it. It only gets better!

Praise from faculty:
Alyssa is a world citizen with a deep understanding of another culture and language, she writesand speaks in compelling ways, understands how the history of Germany and the US are intertwined, thinks critically and creatively, and she is involved in the local community through her volunteer work. She exemplifies the best of what a humanities' education signifies: she asks questions, then she does the research, and then, if she doesn't like the answers, she gets involved.
-Prof. Karin Baumgartner
Isabella Faye Williams
French major, History major
WLC Signature Practicum Experience?
I volunteered at 10th East Senior center during my Sophomore Fall semester, teaching a beginnerslevel French class every week that was open to anyone who wished to join. The experience was like nothing I have ever done since; being on the other side of the classroom, as a teacher, was a much more daunting task than I expected and I definitely acquired a newfound respect for my professors!

Words of advice?
Always do what you love! Find the area of study that excites you, and the opportunities, be it as a student, professionally or recreationally, will follow.

Praise from faculty:
The French section wishes to nominate Bella Williams as an Outstanding Senior in French. Bella worked her way steadily through our program, taking courses with all four of us. She started in a third-year intensive grammar course with Anne Lair, then moved to advanced undergraduate courses with Jerry Root and then to a graduate course with Vanessa Brutsche. She is currently enrolled in a graduate course with Thérèse De Raedt. Bella has excelled in all our classes. Recently she applied to our MA program.We accepted her enthusiastically and were all impressed with her overall profile.We discovered that not only has she done well with us, but she is also a straight-A student, a double major in French and History, and a competitive athlete and member of the university's track and field program.
Bella Williams is a consummate example of excellence in the humanities.According to Professor Root, Bella displayed so many strengths it is hard to know where to begin to list them.One thing that struck him was that Bella's approach to the assignments in his class was almost never based on the obligation but on her own motivation.She would often do extra research on the context of iconic images of French culture or on the historical backdrop to French texts.In his classes, he found that she had a knack for analytical thinking and an incredibly mature skill to convert that thinking into polished, structured, written French. Her grasp of the importance of evidence for an argument is total.Her ability to establish and contextualize evidence is excellent –including, and perhaps especially, visual evidence. She writes with a very natural, yet powerful and calculated, rhetoric.One feels constantly in her papers that each sentence is just right, coming just at the right time, making just the right point, and driving home that point almost always with a stunning twist.It is also noteworthy that she wrote on subjects as wide-ranging as Marie de France, Racine, Flaubert, Proust, Truffaut, Godard, Kaurismäki, Daubigny, Delacroix, Willi Ronis (photographer). For Professor Brutsche, Ms. Williams quickly distinguished herself as one of the top students in her seminar –of mainly graduate students. In addition to her outstanding written work in the seminar, she was also one of the few students to consistently respond to or dialogue with the discussion posts of her peers, indicating her profound willingness to engage in intellectual collaboration. Her ability to move between highly specific, localized close readings and the larger structure and stakes of the work, while remaining in dialogue with relevant scholarship, is remarkable.For Professor Brutsche, Bella's capacity for synthetic thinking, always bearing in mind the larger stakes of analysis, is her most notable intellectual skill. Her intellectual independence, capacity for analytical thinking, and ability to express her ideas in writing make her a model of excellence in the humanities. Professor Brutsche felt that she had rarely encountered a student as critically sharp, intellectually ambitious, and well-rounded as Bella Williams
-The French faculty: Prof. Jerry Root, Prof. Vanessa Brutsche, Prof. Therese de Raedt, Prof. Anne Lair
Chantelle Arla Zamora
Spanish Teaching major, ESL Endorsement
WLC Signature Practicum Experience?
I did student-teaching for my teaching license. It is an experience that has changed my life and I wouldn'thave done it any differently!

Words of advice?
There is always something new to learn, never forget that :)

Praise from faculty:
Ms. Zamora was a student in my Advanced Composition and Conversation class in the fall semester of 2018. I was very pleased to learn that Chantelle decided to major in Spanish Teaching. She is committed to making sure that anyone, regardless of race, ethnicity, or socio-economic status, has access to a high quality educational experience. She worked on her Spanish Teaching Practicum at West High School where she served as an ideal role model to many students that looked up to her and realized that higher education was a real possibility for them too. I am sure that Ms. Zamora will be an excellent teacher and children and colleagues will benefit from her expertise.
-Prof. Lucia Rubio
Heidi Ingham
BA French, MA Foreign Relations, 1983
Following the completion of my Russian degree at the U, I moved to Birmingham, Alabama to complete my BS in Nursing. I now work as an ER Nurse in Charleston, SC. I'm currently on a temporary assignment in Brooklyn, NY helping respond to the COVID19 pandemic. Brooklyn has a large Russian speaking population and I've really enjoyed shaking the rust off of my speaking skills while I'm here. In addition to my language skills, my studies of Russian culture has really helped me connect with and help my patients on a deeper level. My Russian education introduced me to the world's of literary legends, such as Dostoyevsky, Tolstoy, and Pushkin. These still remain as some of my favorite authors of all time, and I recommend their works to anybody who wishes to see the world through new lenses.Following the completion of my Russian degree at the U, I moved to Birmingham, Alabama to complete my BS in Nursing. I now work as an ER Nurse in Charleston, SC. I'm currently on a temporary assignment in Brooklyn, NY helping respond to the COVID19 pandemic. Brooklyn has a large Russian speaking population and I've really enjoyed shaking the rust off of my speaking skills while I'm here. In addition to my language skills, my studies of Russian culture has really helped me connect with and help my patients on a deeper level. My Russian education introduced me to the world's of literary legends, such as Dostoyevsky, Tolstoy, and Pushkin. These still remain as some of my favorite authors of all time, and I recommend their works to anybody who wishes to see the world through new lenses.