Arabic Debate Championship
To support the concept of global citizenship at University of Utah, a team of four Advanced Arabic students participated in the Fifth International Universities Arabic Debating Championship. The students were Aliya Khan, Noor al-Dulaimi, Sajdah Arbeed, and Ty Curtis.
The championship was hosted by Qatar Debate Center; a member of Qatar Foundation, in Doha, Qatar from March 15th to March 20th, 2019. The students and their Arabic instructor, Shereen Salah, had started preparing for the event from November 2018, when a delegation from Qatar Debate Center led by Mr. Abdel Rahman Al-Subaie, the outreach director for the Qatar Debate Center and a University of Utah Alumnus with a Political Science degree, visited the University of Utah campus. The delegation conducted three days of debate skills training sessions for the team during this November visit.
This global experience was a great opportunity to improve the students' Arabic language proficiency and enhance their discussion and debate skills on global and controversial issues. Such global gatherings allow students to have a constructive dialogue with other university students of different backgrounds from around the world. It also helps foster understanding, build bridges between cultures, and promotes tolerance and better understanding of the world in which we live.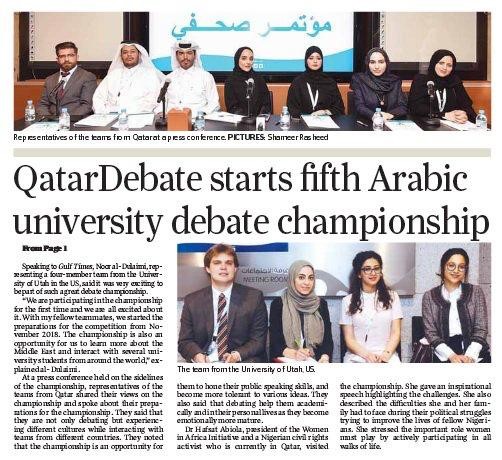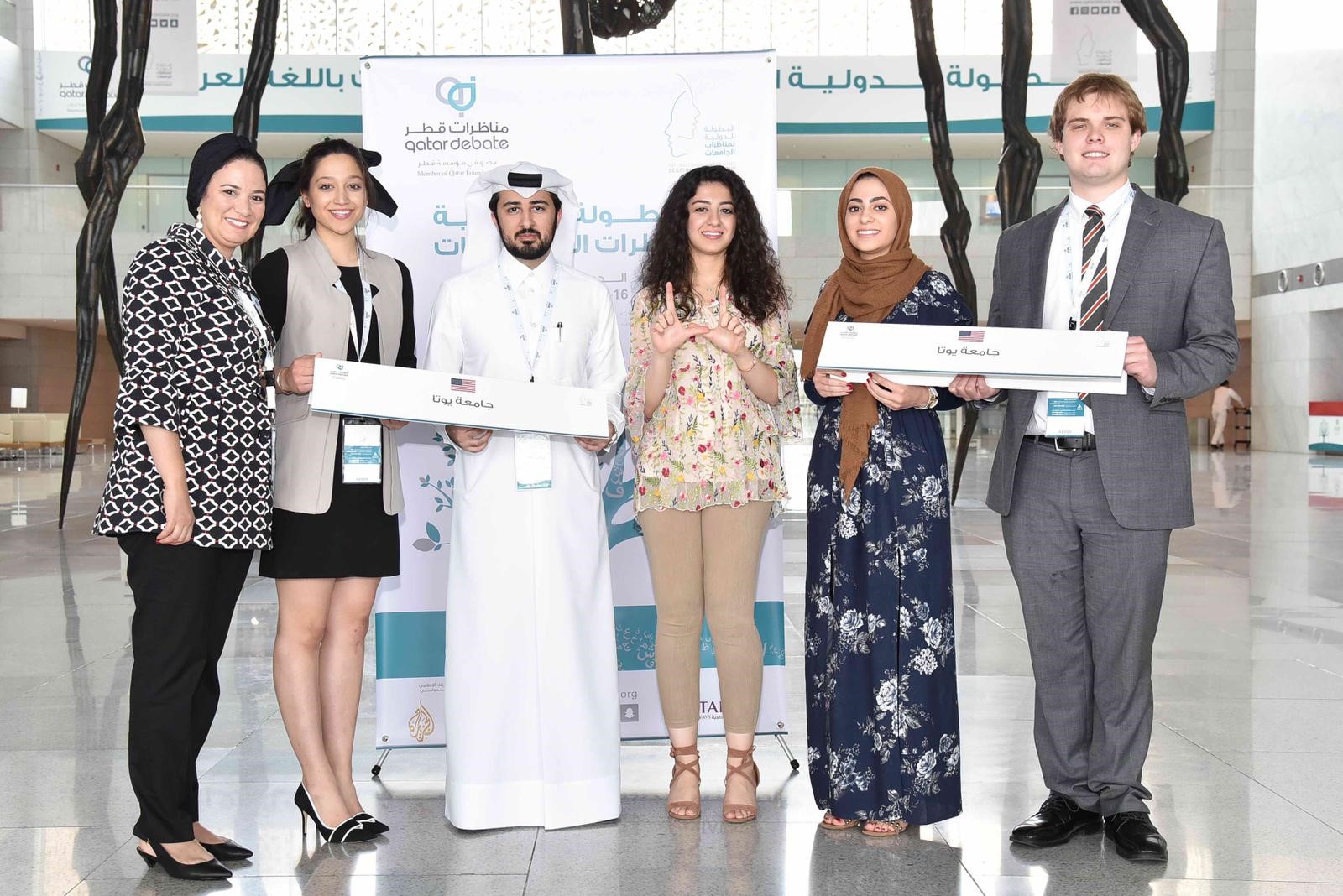 L to R: Shereen Salah, Arabic program coordinator in WLC; Aliya Khan, Arabic Debate Team Member; Abdel Rahman Al-Subaie, Qatar Debate Outreach Director; Noor al-Dulaimi, Sajdah Arbeed, and Ty Curtis, Arabic Debate Team Members at Qatar National Convention Centre.