Christopher Lewis Wins University Teaching Award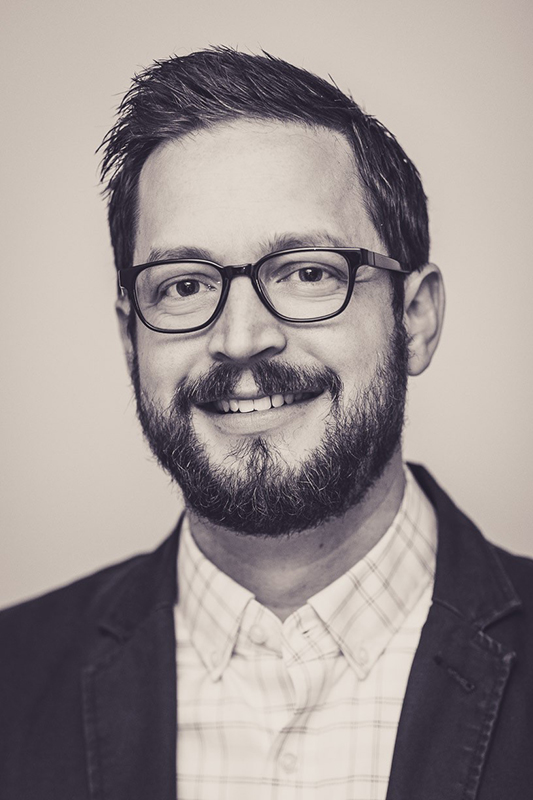 Christopher T. Lewis, assistant professor of Portuguese & Brazilian Studies in the Department of World Languages & Cultures, has been awarded the University of Utah's Early Career Teaching Award, which recognizes significant contributions to teaching at the university through new and innovative teaching methods.
The selection committee expressed admiration for the scope of Prof. Lewis's courses as well as his creative pedagogical approaches. Students likewise have praised his expertise and methods in conveying the universality of literature to the human experience. One student wrote that Prof. Lewis "makes you explore the uncomfortable and the unthinkable and then you have to turn around and see how it all fits into the culture and world around you. It is an eye opener and a true growing opportunity as a student." Others consistently single out his thoughtful organization, productive feedback, and ability to help students live up to his high expectations as reasons that his courses rank among the university's best.
In 2018, Prof. Lewis was the winner of the Ramona W. Cannon Award, which has been awarded since 1976 to a professor who exemplifies outstanding contributions to the teaching of the humanities at the University of Utah. In 2016, he was distinguished with the Junior Faculty Teaching Award from the national Consortium of Latin American Studies, which is given annually to one pre-tenure university professor from across all fields in Latin American Studies for "outstanding pedagogy, mentoring success, community involvement, and incorporation of research into the classroom experience."
Prof. Lewis holds a Ph.D. from Harvard University in Romance Languages & Literatures with an emphasis in Portuguese & Luso-Brazilian Literatures. He joined the faculty of the University of Utah in 2012, where he directs the Portuguese & Brazilian Studies program and sits on the Faculty Advisory Board for the Center for Latin American Studies. Previously, he was Assistant Professor of Portuguese at the United States Military Academy at West Point. He has also taught at Middlebury College and Harvard University, where he was the recipient of the Derek C. Bok Award for Excellence in the Teaching of Undergraduates.