The Middle East Club presents an Egyptian Movie Night with
Nasser 56 (with English subtitles)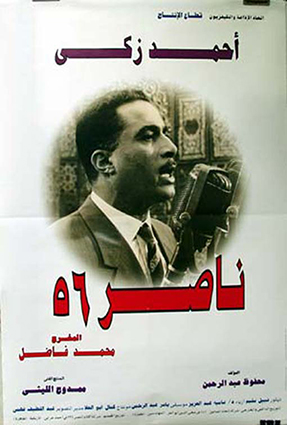 The black-and-white Egyptian historical film Nasser 56 directed by Mohamed Fadel, depicts the life of Egypt's second president Gamal Abdel Nasser, and the period of 1956 when the controversial Arab leader Nasser stunned the world by nationalizing the Suez canal and declared it Egyptian property.
Thursday, November 1st , 2019 @ 5:00pm
Room 1945 LNCO Building
Our movie night is free and open to all. Bring your friends and join us.
Middle Eastern refreshments and popcorn will be served.