German (Pre-) Halloween Film Night!
M – Eine stadt sucht einen mörder
(M - A City Looks for a Murderer)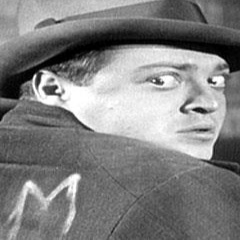 Before The Silence of the Lambs, there was M! Join the University of Utah German Program for a night of scary fun as we view Fritz Lang's 1931 classic M. The model for "serial killer" movies, M is still able to send chills down your spine . . . find out why if you dare! Meet the German faculty pre- and post-film to learn about the movie's history and significance. Refreshments provided!!
Wednesday, October 25th, 2017
6:30-9:00pm
LNCO 1110