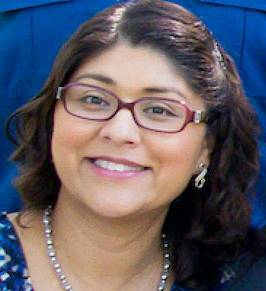 Tanya Flores has been named a 2022-23 Presidential Leadership Fellow
Tanya Flores has been names a 2022-23 Prediential Leadership Fellow. The program's goal is to foster talented, emerging leaders with administrative potential. With the support of The Mellon Foundation, the university was able to expand the program in 2019, with an emphasis on providing training in higher education leadership to rising academic leaders from the fields of arts and humanities.
Fellows engage in the activities and work of the Office of the President and with the President's Cabinet over the course of one academic year. Each Presidential Leadership Fellow identifies an area of particular interest—fundraising, university budgets, student success, strategic planning, etc.—to concentrate on during the year through study, a project or group work.
The Fellows cohort meets with the president each month and participates in a subset of the President's Cabinet meetings. Additionally, they meet with and collaborate with Cabinet members and other senior university leadership in their area of particular interest.