Russian Activities & Events
Russian Activities & Events
Upcoming Activites and Events
Russian Conversation Club
Our Fulbright Teaching Assistant, Denis Gadalin, will once again be hosting the weekly Russian Conversation Club on Tuesdays from 11-12 at Mom's Café in the Marriott Library.
Do you want to learn more about Russia and its culture?
Interested in the Russian language?
Come and enjoy Russian with a native speaker!

What: Russian Conversation Club hosted by Denis Gadalin
When: Weekly, Tuesdays from 11am - 12pm
Where: Mom's Café in the Marriott Library
What: Russian Concert Student Talent Show Case
When: Wednesday, April 25th 5pm
Where: TBA
What: Total Dictation and TRUD International Russian Literacy Test
When: Saturday, April 4th 2pm
Where: TBA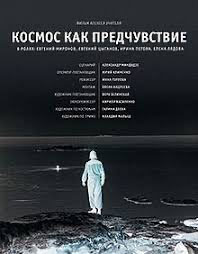 Screening of "Dreaming of Space" for Russian Cosmonauts
To mark Russian Cosmonauts Day, we will be screening "Космос как предчувствие" (2005) "Dreaming of Space" on Thursday, April 9th 6-8:30pm in LNCO 1110.
Dr. Frederick H. White will introduce the film and lead a discussion afterwards.
What: Screening of "Dreaming of Space" and discussion with Dr. Frederick H. White
When: Thursday, April 9th 6 - 8:30pm - Russian Cosmonauts Day
Where: Language & Communication Building (LNCO) 1110
What: Russian Concert Student Talent Show Case
When: Thursday, April 16th 5pm
Where: TBA
---
Past Activities and Events
Sundance Film Festival
There are three films screening at this year's Sundance Film Festival that will be of interest to us in the Russian Program. Tickets are available for Salt Lake screening of The Earth Is Blue as an Orange on Saturday, January 25th at 6pm. There are tickets for Park City screenings of Welcome to Chechnya on January 30th and 31st still available. Ironbark is sold out but one can try the waitlist option. Individual ticket sales for Utah locals start on January 16th.
Here is the relevant information on buying tickets and getting on the waitlist for specific films.
Welcome to Chechnya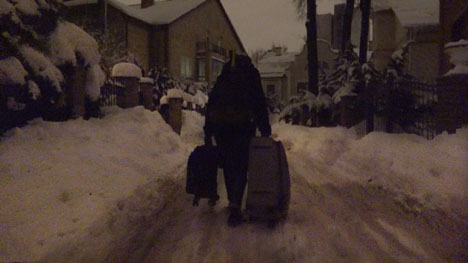 Searing urgency is a guiding force as Welcome to Chechnya shadows a group of activists who risk unimaginable peril to confront the ongoing anti-LGBTQ+ pogrom raging in the repressive and closed Russian republic. Since 2016, Chechnya's tyrannical leader, Ramzan Kadyrov, has waged a depraved operation to "cleanse the blood" of LGBTQ+ Chechens, overseeing a government-directed campaign to detain, torture, and execute them. With no help from the Kremlin and only faint global condemnation of the violence, a vast and secretive network of activists takes matters into its own hands.
With unfettered access, Academy Award nominee David France (How to Survive a Plague, 2012 Sundance Film Festival) chronicles a modern-day underground railroad, using a remarkable approach to protect the anonymity of his subjects. France is the perfect filmmaker to tell this story. He's a warrior with a camera and the ultimate purveyor of the imperative of documentary to expose atrocity and ignite change. With scorching power that will leave you quaking in your seat, Welcome to Chechnya dares to confront genocide in the making.
The Earth Is Blue as an Orange
Exquisitely shot and bold in its metastorytelling approach, director Iryna Tsilyk's documentary follows single mother Anna and her four children as they document their lives under siege in Ukraine.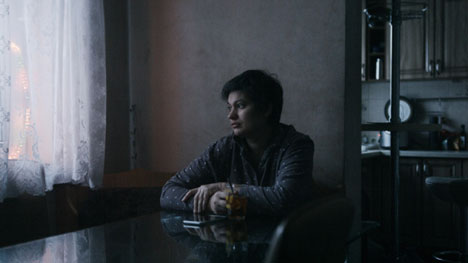 Eldest daughter Mira dreams of becoming a cinematographer. As bombs descend on neighboring homes, the family construct, act in, and edit stylized scenes of dangerous predicaments they've lived to tell. Mira's re-creations ratchet up the drama, using local soldiers, tanks, and even her own grandmother to tell terrifying tales of survival. Meanwhile, Iryna quietly captures their more quotidian moments during their shoots and in between takes—scenes that include Mira's siblings squabbling over line readings, cozy dinners by the fire, and Anna's compassionate gaze as she watches Mira apply to film school.
Eventually, the two projects fuse into a single vision that gorgeously encapsulates the extremes of war, both its explosive trauma and its mundane peripheral existence in everyday life. With miraculous insight, The Earth Is Blue as an Orange observes a family—and a filmmaker—cope with war using their cameras, working in tandem to create meaning out of a meaningless conflict.
Ironbark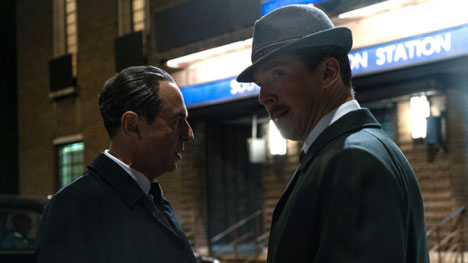 Businessman Greville Wynne (Benedict Cumberbatch) and prim but warm housewife Sheila (Jessie Buckley) lead a properly quiet English life. When rumblings of a mole in the Soviet Union government reach British intelligence agent Dickie Franks (Angus Wright) and CIA official Emily Donovan (Rachel Brosnahan), Greville is called upon by his country precisely for his ordinariness. He is thrown into the political conflict, and as his efforts to end the Cuban Missile Crisis deepen, he forges an unbreakable bond with his informant, Oleg (Merab Ninidze), that will be put to the ultimate test. Pressured by Sheila's suspicion of his secrecy and as the Soviets close in on the plot, Greville proves himself not to be ordinary at all.
Sundance Institute creative advisor Dominic Cooke directs this unflinchingly suspenseful political drama based on a true story. Cumberbatch and Buckley develop a pure and completely charming connection that adds a rosy hue to this dark portrait of the risks of espionage. Ironbark explores diplomacy, patriotism, virtue, and bravery, but above all else, Greville Wynne reminds us of the simple humanity at the center of every conflict.